SECURITY FOR EVERY NEED
We integrate intrusion detection, access control, digital video surveillance, fire, life-safety, and environmental protection systems, all professionally monitored 24-7.
Security for Every Business
We work with businesses of all types to help secure structures, access control, fire, environmental protection and more. Find out more about who we serve and the types of businesses we help protect.
Control Your Commercial Security System Remotely
You don't have to be at your business around the clock to have 24/7 access and control of your monitoring and security. Virtual Keypad from DMP allows access to video surveillance, environmental controls (such as lights, thermostats, sprinklers and more), and the ability to arm/disarm your system in an instant. Managing your office and employees' security is good business.
Home Automation & Remote Security
Stay connected with your home and family, even when you're on the go. You can remotely arm/disarm your home security system, as well as control your home door locks, household lighting, temperature controls, and even look in on your family with our wireless video features.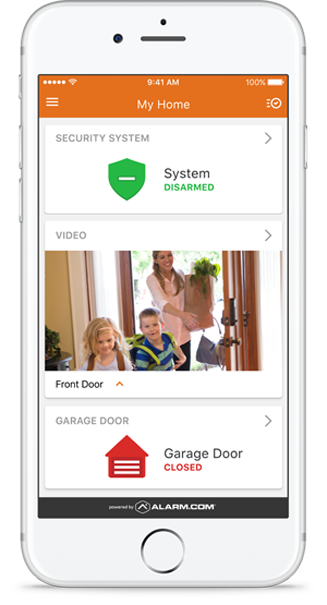 24/7 Monitoring
Watching out around the clock
You can have peace of mind knowing that we have monitoring set up on your home around the clock. Our professional, state-of-the-art, UL monitoring system gives you quick response in the event of an alarm and will alert your local emergency personnel when needed.
Let's Get Started.
Our goal is to take the mystery out of buying a security system and make it simple. We train our staff to listen to you and find out what will fit your needs and be within your budget. Request a Quote
Need More Information?
Fill out the form, and we can set up a time to have our experts answer your questions and find out what type of security system features will work for you.